WELCOME
NuTech Hydronic Specialty Products is the premier manufacturer of system balancing valves for hydronic heating and chilled water applications.

We offer Automatic Balancing Valves, Manual Venturi Balancing Valves and a complete line of Coil Connection Kits, Components, and Accessories.

NuTech product designs and final assemblies incorporate the highest industry standards to ensure Quality, Performance, and Efficiency.


Our 25,000 sq.ft. state-of-the-art production facility located in Hatfield, Pennsylvania enables us to deliver expedient service and products ready-to-install. This culminates into the highest customer satisfaction found in the industry.

Our NuTech Product Specification Sheets and Coil Connection Kit Drawings may be viewed and printed from our website here.

NuTech's Products are approved by MasterSpec®
NuTech Automatic Balancing Valves are designed to maintain constant
fluid flows regardless of pressure fluctuations due to load changes or system modifications. They offer
cost saving at the time of installation and over the life of the system by reducing balancing cost, lower head requirements.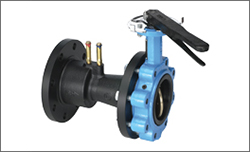 NuTech Manual Balancing Valves
are efficient, accurate and user friendly. Models feature a low loss venturi section with dual readout ports. The design ensures significant energy savings as compared to typical circuit setters. They are highly accurate , ± 3% and are available to read flows down to 0.1 GPM.
Easy to use, requires no special balancing valve calculator.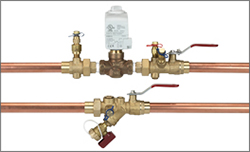 NuTech Automatic & Manual Coil Connection Kits (CCK's) are engineered package systems designed to eliminate on site confusion, reduce installation time and save cost. CCK's are completely assembled, tested, bagged, tagged and boxed to your specific requirements. CCK's may include balancing valves, Wye strainer, ball valves, temperature control valves, hoses and accessories.